As part of Sydney Catholic Schools, we employ highly qualified and competent teachers who are accredited by the NSW Education Standards Authority (NESA). To continuously improve our practice, teachers also work towards the Australian Professional Standards for Teachers, from proficient teacher to lead teacher level.
The delivery of quality curriculum, pedagogy (teaching methods) and assessment is ensured by our system of schools through the provision of contemporary NESA accredited professional learning in a range of modes. Our Centres of Excellence offer online learning and external face-to-face courses, and timely, collaborative and relevant in-situ learning take place within the context of each classroom. Sydney Catholic Schools' teachers are strongly committed to their ongoing learning, with many having completed, or are currently undertaking, postgraduate studies in areas related to curriculum, student wellbeing, special education, theology, pastoral care and leadership.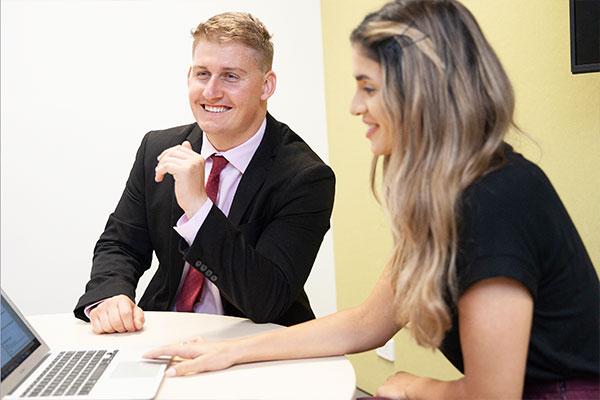 At Trinity Catholic College, staff wholeheartedly believe that learning is a lifelong endeavour. As educators, we seek to continuously reflect on and improve our practice in order to enhance the learning outcomes of our students.  
Trinity staff are offered many opportunities to engage with deep and transformative professional learning. From 2022, teachers will have the opportunity to participate in professional learning in priority areas identified by the NSW Education Standards Authority. These areas include: 
The delivery and assessment of the NSW Curriculum

Student mental health

Students with disability

Aboriginal education and supporting Aboriginal students
In addition, many of our staff are currently completing postgraduate studies in areas related to curriculum, special education, theology and leadership.
Externally provided professional learning opportunities are complemented with an array of in-school opportunities for professional development  in which teachers work collaboratively to solve problems of practice and refine pedagogy. Trinity staff value reflection, collaboration and open dialogue in order to improve our practice. As such, in 2018, Trinity established Professional Learning Communities, an organic model of professional learning in which teachers habitually review their practice  aligned with the Australian Professional Standards for Teachers and current Annual Improvement Plan focus areas. The creation of strong professional learning communities has allowed our teachers to routinely engage in learning that is focused on improving students' outcomes whilst developing their skills and expertise. 
In addition, Trinity staff engage in classroom observation practices including Peer Observations and Learning Walks. These two approaches involve teachers observing other teachers and reflecting on learning from different pedagogical approaches. Classroom Observation practices allow us to develop our culture of shared practice, collaboration and the use of evidence-based high-impact teaching strategies.